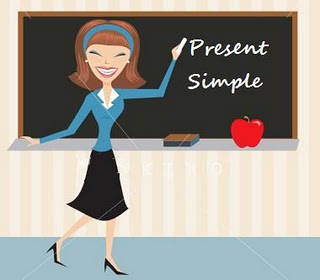 Form, use and spelling
http://www.englishpage.com/verbpage/simplepresent.html
http://www.aprende-gratis.com/ingles/curso.php?lec=presente-simple
http://www.languageguide.org/english/grammar/esp/part1/simple_present.jsp
http://www.theyellowpencil.com/gramapresente.html Activities and video-explanation.
http://jhoncastroenglishteacher.blogspot.com/ a teacher explains you the difference between present simple and present continuous.
Present tense games
http://www.eslgamesworld.com/members/games/grammar/index.html
We offer a rich variety of grammar games according to grammar topics. There are grammar games like : Snakes and Ladders grammar games, Basketall, Football, Hangman, Wheel of Fortune, TV Games and more to help practice grammar.
http://www.eslgamesplus.com/present-simple-verbs-game/
Games are useful for language learning because they provide a fun way to learn. Instead of many hours of worksheets, students can 'practice and play', with good results.